Please enjoy exploring our original website but make sure to connect to our NEW WEBSITE before you leave to learn of the current schedules, pricing, and events! www.artinmotionaimdance.com
Thank you so much, the AIM Staff

for information on schedules and pricing:
https://www.artinmotionaimdance.com/

or call: (586)727-5299
text: (586)876-3822 email: artinmotion727jazz@yahoo.com

******come and see******

Art in Motion Richmond Dance Academy

Come to our FREE WEEK of Dance!!! Don't miss it!


Our Free Week of Dance was August 20-2rd, 2018. It was so much fun and a huge success! Thank you to all who came out to participate in this annual event!

For the AIM Class Schedule please go to www.artinmotionaimdance.com

For Tuition and Membership information please go to www.artinmotionaimdance.com or call (586)727-5211 or text (586)876-3822

***Dance Memberships***

At Art in Motion we have Family Memberships. These memberships offer individual students as well as families a way to take more classes for a discounted price.
***Be sure to ask at the desk for information on this wonderful opportunity!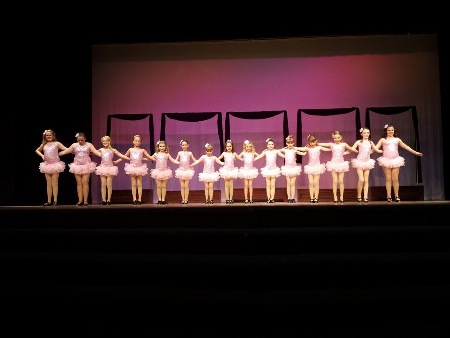 Art in Motion Richmond Dance Academy offers:



*Tap *Jazz *Ballet *Lyrical *HipHop *Acro *Poms *Pointe *Modern *Hawaiian
*Theatrical Production *Private Lessons
*Solos, Duets, Trios *Adult Classes

Take Hawaiian & learn the dance of the Islands~!

Classes Offered for ages 2 to 102

Multiple Class DISCOUNT for Students and Siblings!
Ask about the AIM Membership ***

*****************************************
Dancing is like dreaming with your feet!
~Constanze Mozart

Rent the Ballroom for your event! ~Birthday Party, Bridal Shower, Holiday Event, Family Reunion~

Have your Birthday Party at: Art in Motion!!! (call for info)

Brazilian Maple Sprung Floor! Wireless Internet in Lobbies!

Art in Motion puts on two full recital productions every year! We perform a Christmas Show in December and a Spring Recital in June. Sign up now to be included in our Christmas Show for December 2017!

phone: (586)727-5299 or email us at: artinmotion727jazz@yahoo.com